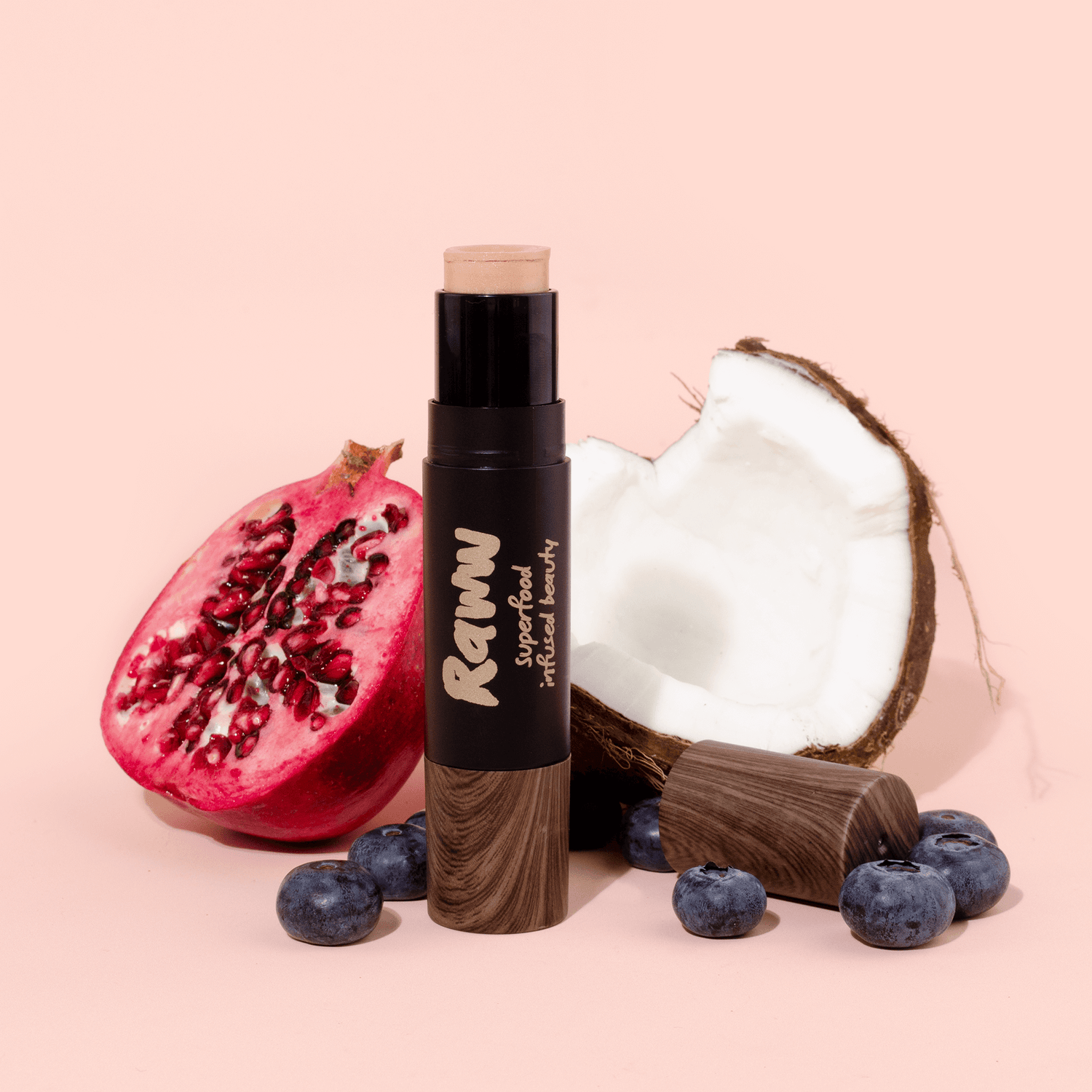 FREE Acai Berry Glow Illuminator
Spend $50 on full-price products and choose a FREE Acai Berry Glow Illuminator of your choice. Valued at over $32.99. Add to cart to claim.
About Kakadu Plum Infused Skincare & Makeup
Introducing RAWW's Kakadu Plum Superfood Range
Being the highest natural source of vitamin C found anywhere in the world, Kakadu Plums are the definition of a superfood, from right here in Australia! Rich in antioxidants, these fruits help boost our immune systems, sharpen thinking processes, support collagen production and good nutrient absorption. The abundance of vitamin C makes the Kakadu Plum a perfect skincare ingredient as it protects your skin from environmental pollutants and helps detoxify and refresh any skin type, all while developing a natural healthy glow.

Explore Our Range of Kakadu Plum Infused Skincare & Makeup Products
With its versatility as an ingredient and endless beauty and healthcare benefits, Kakadu Plum has become a key ingredient for many of our skincare and makeup products at
RAWW Cosmetics
. With
lipsticks
,
cleansers
,
moisturizers
,
face tints
,
mineral powder
,
blush
,
oil & serums
and much more, our Kakadu Plum infused collection works to bring clean, natural products to your skincare and makeup routines to help you attain a flawless, healthy complexion.
Kakadu Plum creams and serums are rich in vitamins and antioxidants, which offer a variety of benefits for our skin. From reducing the signs of aging to controlling breakouts, products with this ingredient are known to increase the radiance and luminosity of the skin. It also works in serums and creams to support collagen and hyaluronic acid production to help beat those fine lines and wrinkles.
At RAWW Cosmetics, we are committed to using only natural ingredients infused with superfood nutrients like the Kakadu Plum. Not only will our range of infused skincare and makeup products help you with your makeup goals, but they will also work to improve and nourish your skin so that you can enjoy radiant results every day. For more information about our amazing Infused collection, check out our
Kakadu Plum Blog Post
and discover how you too can enrich your makeup and skincare routines.
Shop Online Now & Get Free Shipping On Orders $50+
Try our superfood infused makeup and skincare products today and enjoy the feeling of glowing, healthy skin. With our clean, cruelty-free, natural, and no-nonsense products made right here in Australia, we know that you will love the nourishing effect and feel-good vibes of each of our products. To learn more about our varied collections, take a look at our
Wellness Hub
, where you can find a range of blogs and articles to help you better understand the many benefits of our all-natural products while figuring out which ones will work best for you.
Take advantage of our free shipping offer for orders over $50, or, alternatively, come and shop in-store at one of our
many locations
. You can even buy now and pay later with our Afterpay options.
Check out our website for
more information
about your orders and deliveries or
contact us
to get in touch with our friendly staff with any thoughts or questions – we can't wait to hear from you!