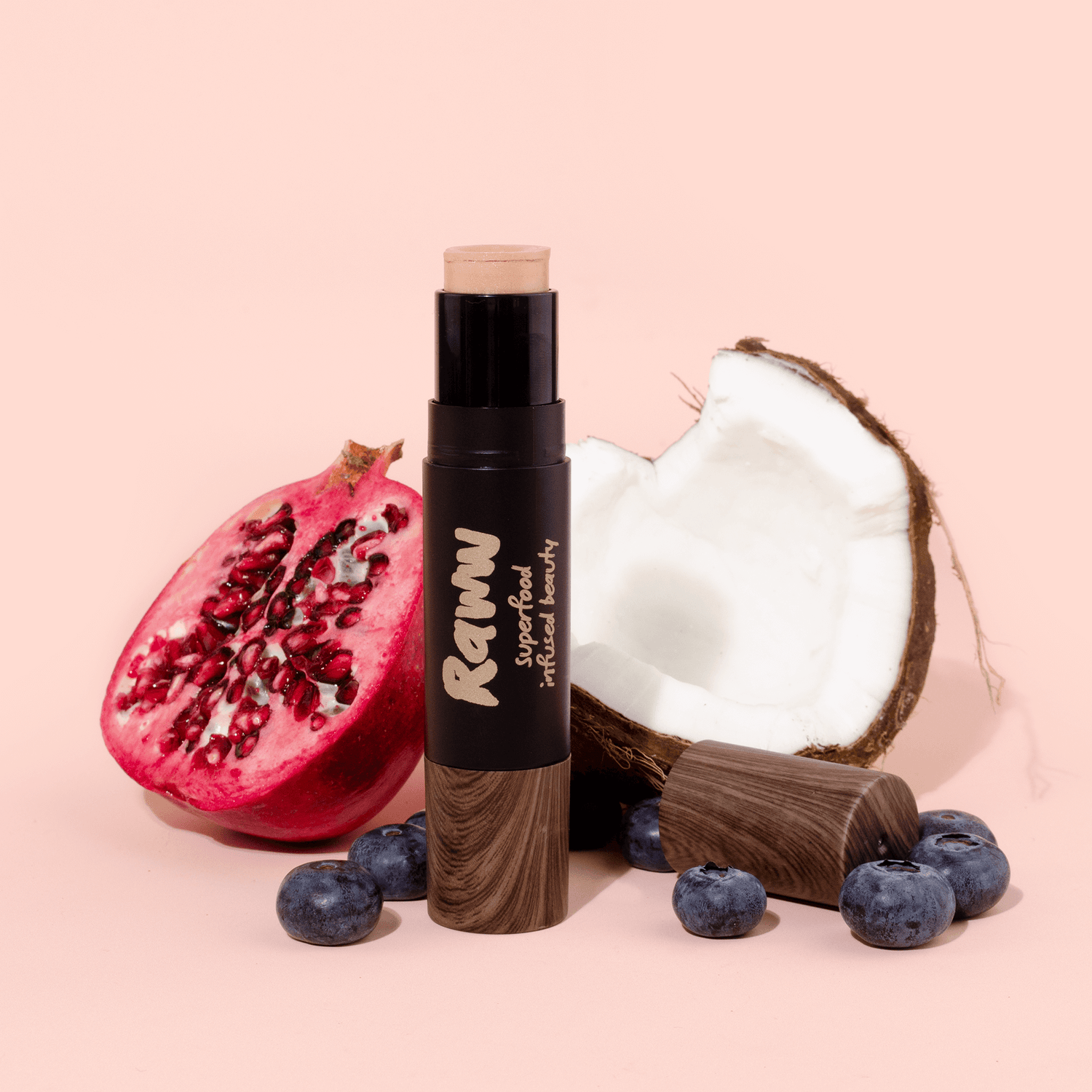 FREE Acai Berry Glow Illuminator
Spend $50 on full-price products and choose a FREE Acai Berry Glow Illuminator of your choice. Valued at over $32.99. Add to cart to claim.
Showing 24 of 30 products
About Natural Nail Care Products
#NailedIt: Breathable, non-toxic nail polish made with superfoods
There's no doubt about it: a fresh mani has the power to instantly boost your mood and make you feel more polished and put together. Unfortunately, a lot of commercial nail polishes you see at the shop are full of harsh ingredients that make your nails brittle and weak.
But don't worry, babe. Not ours! RAWW's non-toxic, breathable nail polish is packed with Kale Protein and other Superfoods to keep your nails strong and healthy, and we have a rainbow of shades to choose from. Check out our top coats, base coats and nail polishes!
Everything you need for a 10/10 mani-pedi
Giving yourself an at-home mani-pedi is an amazing way to relax at home. The perfect mani-pedi involves a few steps, starting with the prep — and we have all the tools you need! To kick off our at-home spa day, we love adding drops of essential oils to a bowl of warm water, and soaking our hands or feet to melt away any stress before the trimming, filing and buffing begins.  
When you're done with the prep, it's time to break out the natural nail polish! Swipe on a base coat (aka a nail strengthener) to protect your nails, then follow up with a pop of colour polish or a chic neutral shade. Don't forget to apply a top coat! This will seal in your lacquer and make sure your mani or pedi lasts longer.
Wait wait, we're not done yet - you'll want to finish off with a super nourishing hand and nail cream and a lil' self-massage. Let's be real, with all the texting and 'gramming, we need it! Our hand creams are hydrating but non-greasy, and packed with Vitamin C, Moringa and
Healthy nail polish your nails will love
Say goodbye to chemical-laden, commercial lacquers and hello to non-toxic nail polish! We've ditched the toxins that leave nails dry, brittle and looking and feeling a little worse for wear. Instead, our vegan nail polish is made with high-quality superfoods to keep your nails in tip-top condition. That's right! You'll never, ever find nasties like talc, parabens or formaldehyde in our formulas.
As for our superstar ingredients, Kale Protein is the one we're most proud of! It stimulates Keratin production for strong, healthy nails. In other words, you don't have to worry about your nails breaking and chipping all the time! Our long-lasting nail polish products are also infused with Acai Berry, Coconut Oil, Sweet Orange Oil and Pomegranate Oil, which work together to give you a glossy mani-pedi and let your nails breathe. Nailed it!
Switch to non-toxic nail polish today
Babes, your wellbeing is the most important thing to us. Along with being free of the "big 10" toxic ingredients, our nail products are Australian-made and certified vegan and cruelty-free. We also follow sustainable and ethical business practices, so you can feel super good about your mani! Shop our organic nail polish online, and don't be shy about showing off your new nails! If you're ready to stock up on skincare, makeup and aromatherapy goodies as well.