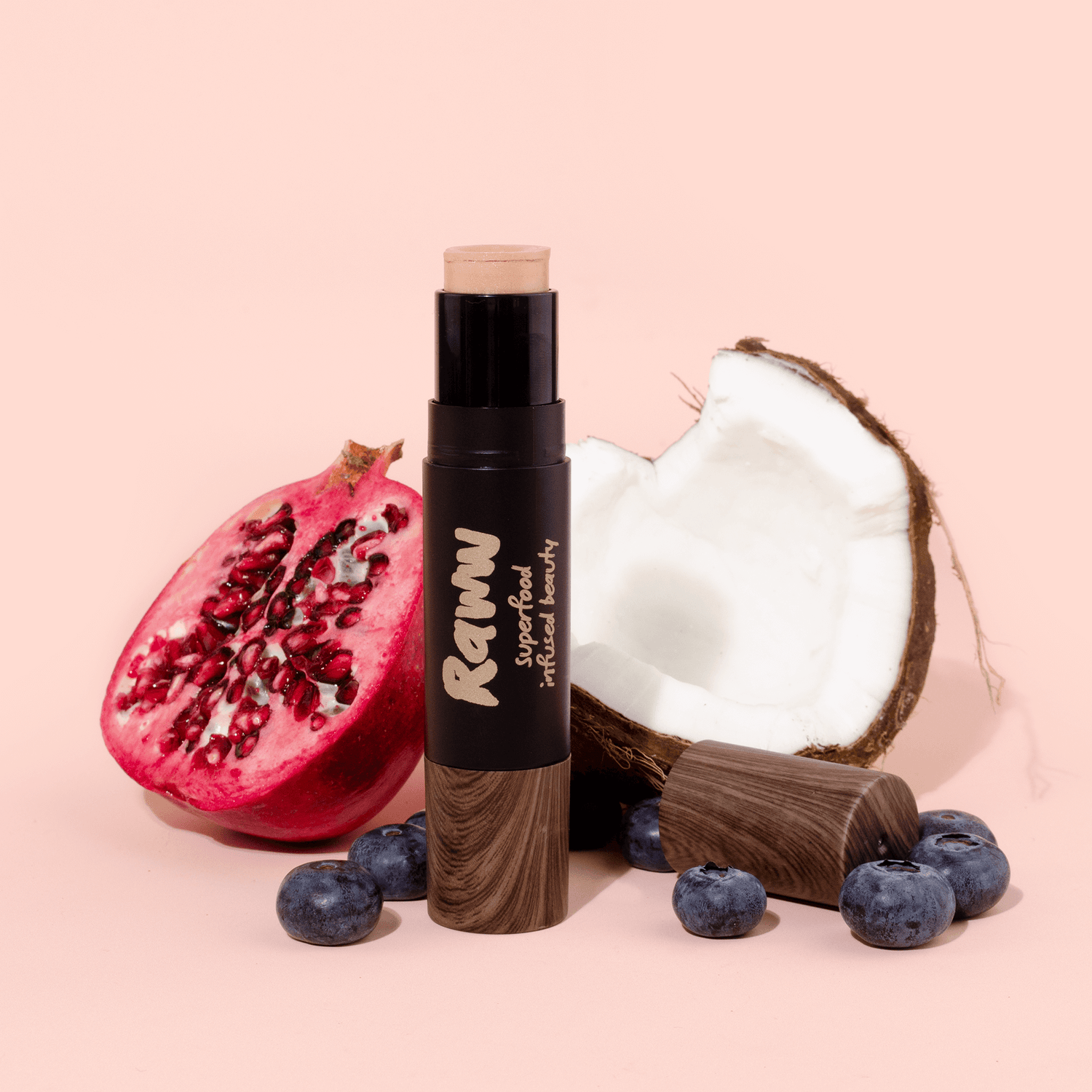 FREE Acai Berry Glow Illuminator
Spend $50 on full-price products and choose a FREE Acai Berry Glow Illuminator of your choice. Valued at over $32.99. Add to cart to claim.
About Natural Face Moisturisers
Healthy natural moisturisers for a super healthy glow
Dewy, plump and hydrated skin is the dream, and we have the secret to achieving it: a really good moisturiser! An essential step in every skincare routine, face moisturisers give your skin a hit of hydration and shield it from the elements. Because nobody likes dry, tight and flaky skin! Say hello to healthy, glowy skin with our natural moisturisers (and you'll always be Insta-ready!). 
Natural Moisturisers that pack a serious punch
The best moisturisers do two things: deeply hydrate the skin and strengthen its barrier. Our skin's barrier is the top layer of the skin. When it's weak, we're more likely to end up with breakouts, redness, dullness, sun damage and irritation. But when our barrier is strong, our skin stays protected. In a nutshell? Good face moisturisers keep the bad stuff (like pollution) out, and lock in all the goodness from your serums and skincare products.
That's not all. A great moisturiser can also help to combat dehydrated skin and bring dull, lacklustre skin back to life. Dehydrated skin is a condition, not a skin type, and it craves water big-time. You guessed it… That's where moisturiser comes in! All of our moisturisers are made with Wildberry Harvest, a SUPER hydrating clinically proven superfood innovation! This super ingredient is made with 3 Australian Outback 'super-berries' and is clinically proven to boost hydration 3 times - and it can only be found in our range of superfood-infused moisturisers.
Get the best natural face moisturisers for morning and night
To get that dewy skin you love, try to switch up your moisturiser to match your skin's needs. In the morning, reach for a lightweight moisturiser that will work super hard to protect your skin from pollution, wild weather and other free radicals that can cause premature ageing.
Our skin regenerates overnight, so when nighttime rolls around, that's when you want to apply your richest, most nourishing products. You can even massage in a face oil on top of the best night cream if your skin is feeling extra dry.
If you're not sure which moisturiser will work best for your skin type, head over to our
skincare guide for each skin type
to find the best moisturiser for sensitive skin and moisturiser for oily skin that will give you that lit-from-within-glow.
Ready to glow? Slather on skin-loving superfoods
We're obsessed with superfoods for skin for one simple reason: they work! Just like the rest of our skincare range, our moisturisers are full of antioxidants, nutrients and vitamins that target the deep layers of the skin.
When you read our labels, you'll probably recognise a lot of these ingredients from your daily diet. Think Avocado Oil to soothe, Macadamia Oil to soften, Apricot Kernel oil to plump up fine lines and Coconut Oil to say see-ya to pesky pimples. Oils aside, we love Kakadu Plum to brighten the skin and Turmeric to calm inflammation. Then there's our signature WildBerry Harvest: a blend of three Aussie berries that hydrate your skin and dial up your glow.
You deserve to know exactly what you're putting on your skin! Our skincare is certified cruelty-free and vegan, and you'll never find any toxins or chemicals in our products. Ready to find a moisturiser you can't live without? Check out our range of hydrating skincare online now.