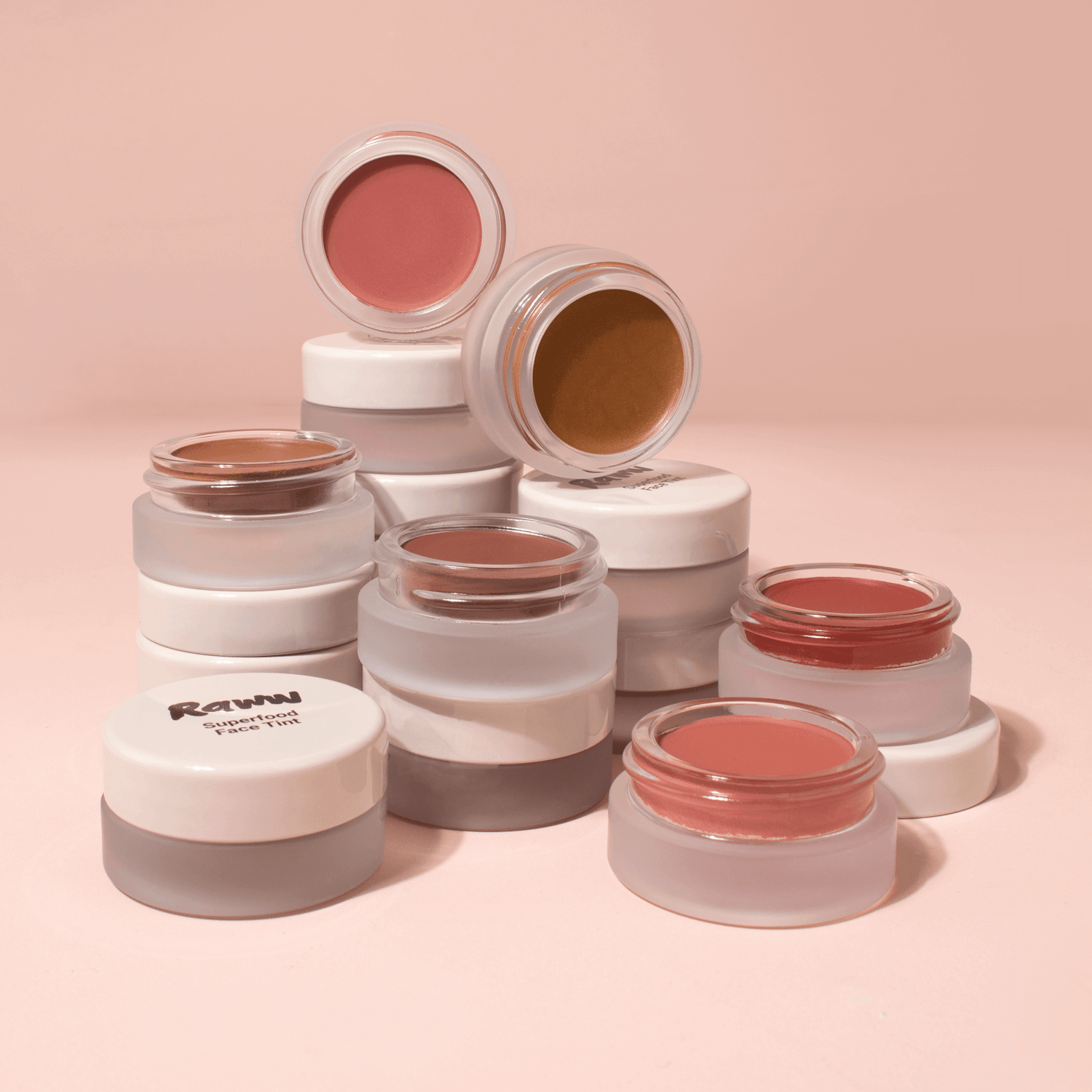 FREE Superfood Face Tint
Purchase any two full-price products and add a Superfood Face Tint of your choice at checkout! Valued at $26.99. Add to cart to claim.
About Natural Hand & Body Care
Even TLC would want this scrub
If you're anything like us, you probably spend a ton of time scrolling through skincare Reels and thinking of new products to add to your "shelfie." Just make sure you don't neglect your body! We may not think about the skin on our body as much, but it deserves the same TLC as our face. Between air conditioning, heating, pollution, sun rays and windy weather, it goes through a lot!
Shop the best body care for smooth skin and say no to dry, dull and itchy skin with our range of natural body care products. Not just for your at-home spa days, they'll reinvigorate and soothe for silky-soft skin from top to toe.
Hello, shower power!
Just like how you exfoliate your face a couple of times a week, your body needs a solid scrub on the reg! This sloughs off the dry, dull, dead skin cells sitting on top of your skin, leaving you with soft, smooth skin. Oh, and exfoliating helps all of your lush body care products to penetrate better!
You want to avoid harsh and mechanical exfoliants (like microbeads), and go for a sugar scrub instead, like our famous sugar and coffee scrub. Trust us when we say even TLC would want this natural body scrub! It's packed with natural oils and moisturisers to gently exfoliate the skin without stripping it, plus it smells d-i-v-i-n-e. 
Now that your skin's silky soft, lather up with one of our superfood-infused body washes. Infused with our signature WildBerry Harvest™, these natural-based body washes work hard to lock in hydration and deeply cleanse every nook and cranny of your body, and you'll love the citrusy scent.
As for your locks, if it's not a hair-washing day, we've got you covered! Our natural dry shampoos soak up oil and add a little extra volume so you can fake it til you make it.
Treat yourself to a little aromatherapy
If you ask us, our skincare routine is the ultimate me-time! While you're still damp from the shower or bath, massage in an aromatherapy body oil. We have a bunch of different blends, so you can choose one to help you chill out, fall asleep, or get invigorated for the day. The best natural body moisturiser, these plant-based oil blends seal in moisture, nourish the skin and kick any itchiness or irritation to the curb. They also help to reduce the appearance of stretch marks and ease sore muscles.
Give your skin a helping hand
With all this hand washing, your mitts might be feeling a little dry or tight. Bring them back to life with our healthy hand creams, which heal and restore the skin with beautiful natural ingredients and essential oils. The best hand creams are non-greasy, and also work their magic on your cuticles to keep your mani in tip-top condition.
When you're out and about, you can rely on our organic hand sanitiser. It kills 99.9% of germs on the go, but unlike a lot of commercial hand sanitisers on the market, it's free from alcohol and other nasties that seriously dry out your skin. 
Healthy ingredients only!
Our body care products are healthy alternatives to the hundreds of others lining the shelves. We cut the crap and steer clear of toxic and harsh ingredients that make dry skin worse, like parabens and talc. Instead, we infuse our products with skin-loving superfoods that will cleanse, tighten and smooth your skin and leave it smelling de-lish.
Our ingredients include Coconut Water to hydrate, Aloe Vera to soothe and Shea Butter to soften and condition the skin. Goji Berry gives your skin a glowy finish, and Coffee Seeds and Sugar exfoliate and invigorate the skin.
Time to get beautiful skin from top to toe! We're here to help you feel amazing in your own skin with our 100% Aussie-made, vegan and certified cruelty-free skincare. Shop our natural body care range and the best natural dry shampoos now.