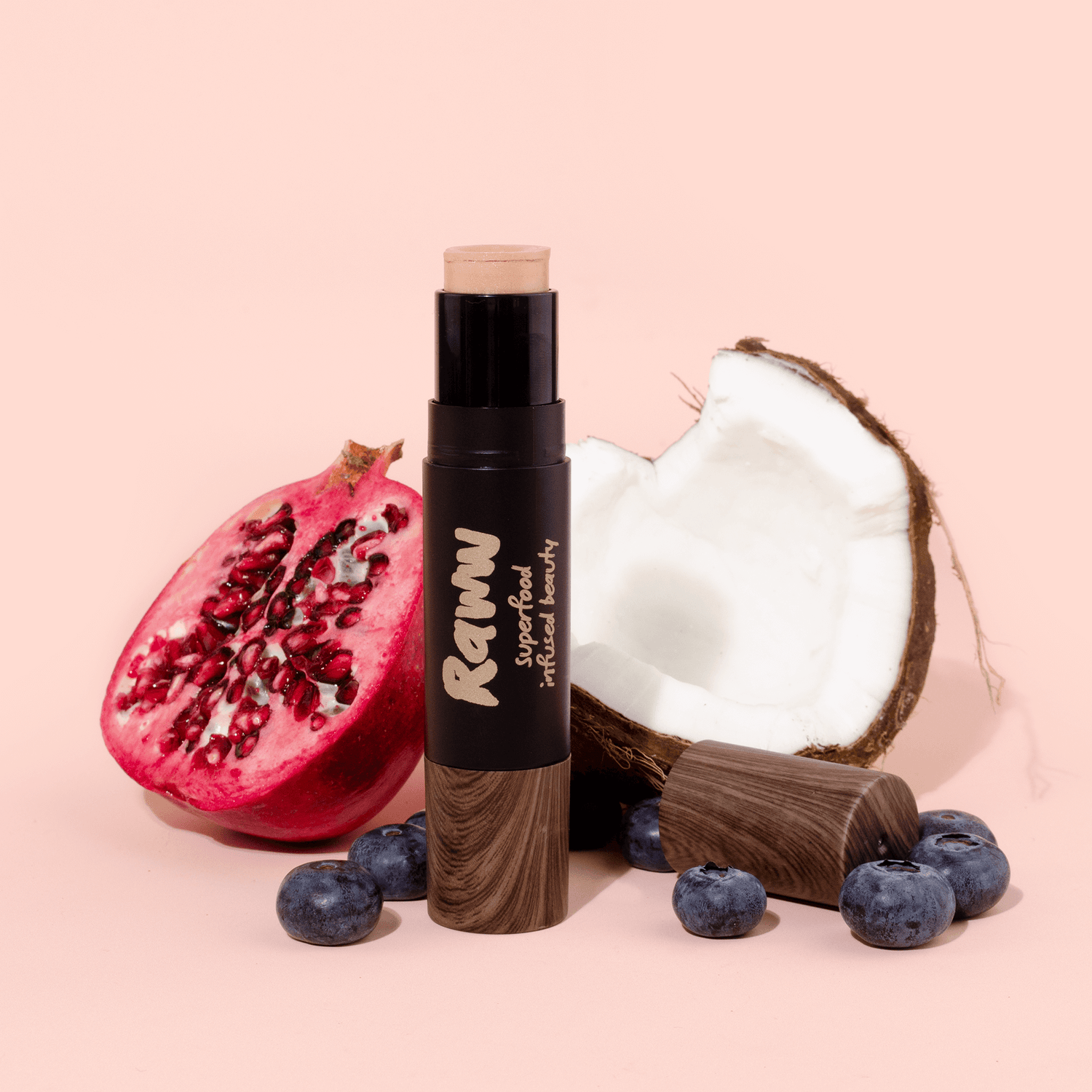 FREE Acai Berry Glow Illuminator
Spend $50 on full-price products and choose a FREE Acai Berry Glow Illuminator of your choice. Valued at over $32.99. Add to cart to claim.
Regular price

Sale price

$39.99

Unit price

per

Regular price

$24.99

Sale price

$24.99

Unit price

per

Regular price

$24.99

Sale price

$24.99

Unit price

per
About Vegan Makeup Brushes
Vegan Makeup Brushes
Where would a beauty kit be without quality makeup brushes? These essential tools are vital for every makeup enthusiast, which is why we at RAWW Cosmetics strive to offer the best vegan makeup brushes on the market. 
Start Your Makeup Routine with Our Makeup Brushes
At RAWW Cosmetics, our favourite design is the fabulous kabuki brush. Suitable for powder and liquid products alike, these versatile brushes offer expert designs and vegan materials for a flawless finish with every use.
Easy to clean and maintain, you need never worry about your kabuki brush's performance. These designs are well-made, long-lasting and effortlessly complement all types of makeup, with the ability to provide even, buildable coverage. 
From contouring to blending, a RAWW kabuki brush works for multiple looks in your everyday routine, making them a must-have for your beauty kit. 
Makeup Brushes for Every Occasion
While beauty blenders and sponges are helpful to have on hand in certain situations, they are yet to surpass the impeccable results that makeup brushes offer. This is because the best makeup brushes will help you master precise application to achieve your desired look naturally. From blending harsh lines to applying eye makeup, vegan makeup brushes are necessary to make your everyday routines easier and more efficient. 
By choosing designs, like the kabuki brush, which is excellent for the application of mineral powder, liquid foundations, blushes, concealers and more, you can fully embrace the versatility of these beauty essentials. 
Browse our makeup and vegan makeup brush collections online and discover the difference quality products can make to your look. 
What makeup brushes are considered essential?
Every beauty enthusiast needs quality makeup brushes. Even if you are a makeup beginner, four brushes are essential to any beauty kit:
- A powder or kabuki brush
- A flat eyeshadow brush
- A crease brush
- An eyeliner brush
With these tools, you will have what you need to create a flawless look, every time. 
Are natural or synthetic brushes better? 
While natural makeup brushes have several benefits, synthetic brushes are proven to last longer. They also work well with liquid makeup formulas like foundation, concealer, and cream blush. Enjoy the best of both worlds with vegan makeup brushes, offering both ethical and carefully sourced materials with the exceptional design of a synthetic brush.
How often should you replace makeup brushes?
Like most products, this ultimately depends on how well you look after your brushes. Standard makeup brushes typically last between 1 and 5 years, based on an average level of care and maintenance. Still, it is advised to follow best practices for hygiene and aim to replace your vegan makeup brushes every 1 to 3 years. 
How do I clean my makeup brushes?
Start by rinsing your makeup brushes under lukewarm water to remove dirt and debris. Mix a solution of clarifying shampoo and warm water before stirring the tips of your brushes in it. Rinse the brush tips under running water to remove residue. Blot your brushes and lay them on a paper towel to air dry.