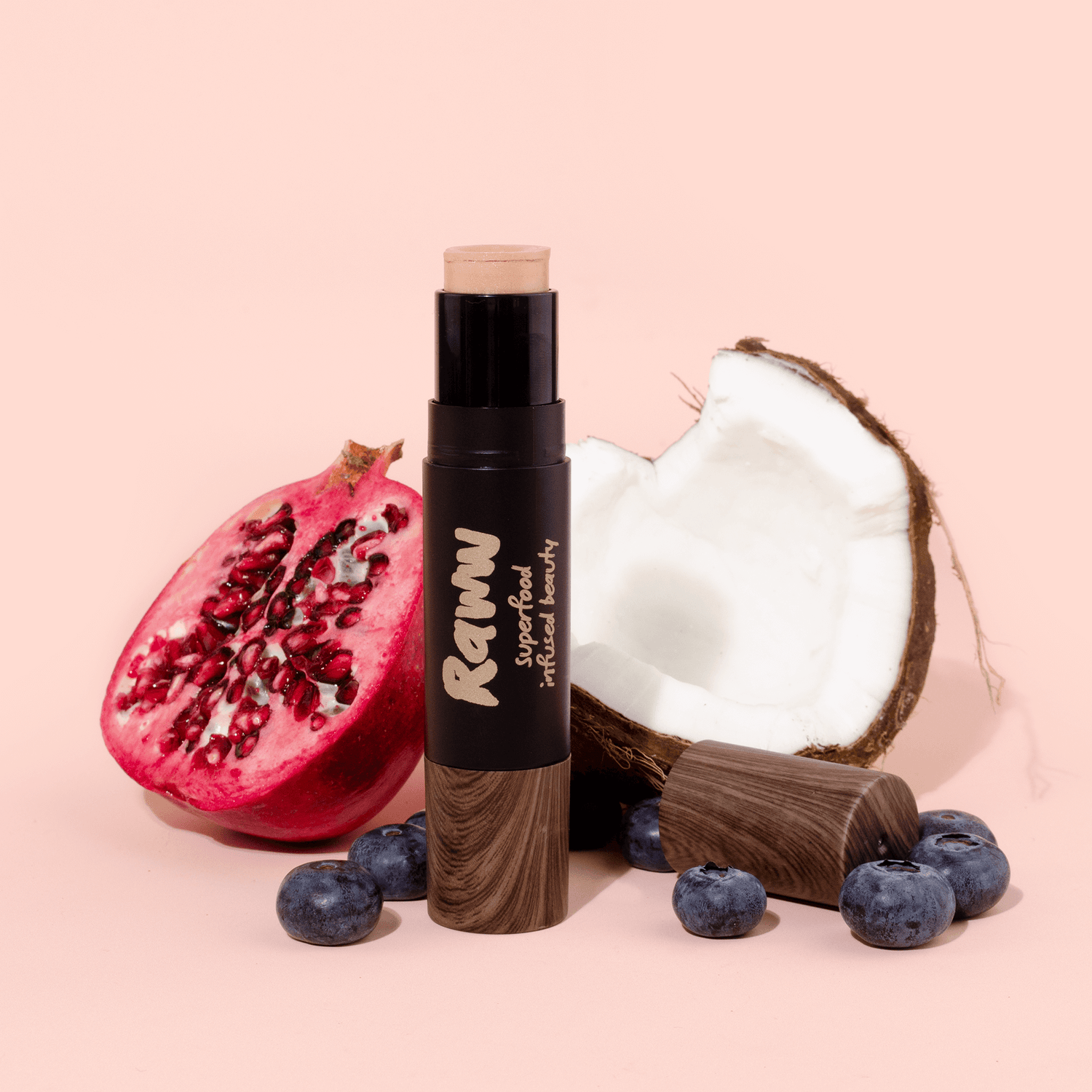 FREE Acai Berry Glow Illuminator
Spend $50 on full-price products and choose a FREE Acai Berry Glow Illuminator of your choice. Valued at over $32.99. Add to cart to claim.
Regular price

$24.99

Sale price

$24.99

Unit price

per
About Natural Lipstick
Natural Lipstick
Are you looking for a subtle nude lipstick? What about a cheeky pink or red product for a pop of colour? Whatever your preference, our natural lipsticks at RAWW Cosmetics are just what you need! 
Complete Your Makeup Routine with Our Natural Lipsticks
Our RAWW Cosmetics natural lipsticks harness the power of several superfood ingredients. With the likes of chia seed, coconut oil, jojoba oil, Kakadu plum, mango butter and sweet orange oil, our formula offers a hydrating, softening product that creates an enriched, dewy finish. Available in subtle and bold colours like nude and red lipstick, these beauty items are ideal for everyday use in your makeup routine, as they nourish and beautify your lips both inside and out. 
Lipsticks for Every Occasion 
Are you tired of dull, dry, or flaky lips? We hear you! That is why our natural lipsticks embrace hydrating properties to give you those plump, kissable lips of your dreams.
Our Coconut Kiss Lipstick uses skin-loving coconut oil and mango butter to introduce a boost of moisture, keeping your lips soft and supple for longer. Available in several shades, including nude and pink lipsticks, we have the perfect fit for every skin tone. 
Refreshing Lipsticks Perfect for Australia's Weather
Thanks to Australia's warm, dry weather, our lips can take a bit of a beating. When you use our natural lipsticks as part of your daily routine, you can help prevent moisture from being stripped from your lips by regularly applying the nourishing, hydrating ingredients that will help retain moisture and care for your skin. 
You can learn more about how our diverse range of pink to nude natural lipsticks, makeup and natural skincare can keep you feeling bright and refreshed all summer long by contacting our RAWW team and submitting an online enquiry. 
What is a natural lipstick?
As the name suggests, natural lipstick refers to a lipstick formula made only with natural ingredients. From botanical oils, waxes and butters, these products provide nourishing skin benefits, all while offering bold colour for a vibrant lip look. You can choose nude lipsticks or pigmented creations like red and pink lipstick for your natural collection. 
Which is the safest lipstick to use?
The safest lipsticks are those free from parabens and other nasties. Creations that include skin-loving ingredients are the ideal option, as these nourishing formulas not only make them perfectly safe, but also beneficial to use every day. So, add a natural red lip or subtle nude lipstick to your kit today!
How do I choose the right lipstick for me?
Use your skin tone and undertone to help you choose the right natural lipstick. Those with warmer tones complement red lipstick and similar shades, whereas cooler tones suit lighter shades such as pink lipstick. If possible, swatch your lipstick shades on your arm to see how it blends with your skin. 
How do I apply lipstick correctly? 
Gently exfoliate your lips and apply a primer for a prepped base. Define your lips using a lip liner the same colour as your natural lipstick. Apply a touch of powder to add a little staying power before applying a coat of lipstick. For greater accuracy, use a lip brush. Finally, blot for a smooth finish.